Levitate is one of the first hammock manufacturers in Ukraine.
We are professionally engaged in the production of technologically advanced, reliable and light hammocks, and accessories for them, taking care of a comfortable and pleasant stay.
It all started with a great love of travel, nature and chill in the first hammock we sewed. During 6 years of fruitful work and unrestrained thirst to provide the best product, we are happy to continue to share the coolest hammocks with you!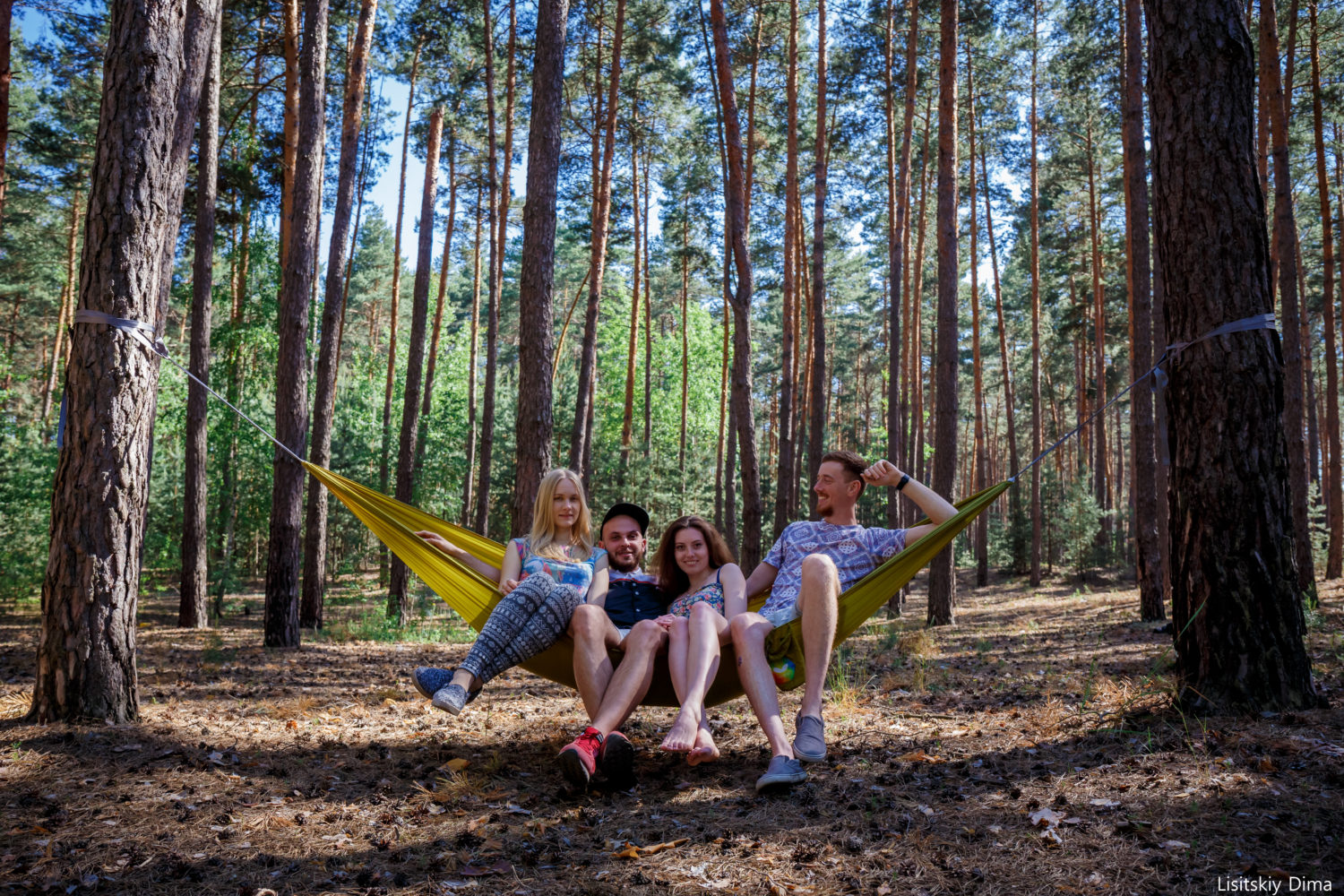 Our assortment consists of collections:
- unique hammocks with fabric and sling made entirely from recycled plastic bottles
- super comfortable hammocks made of dynamic and soft parachute nylon
- ultra-light technological Ultralight hammocks
- hammocks with mosquito nets and related accessories.
Today all materials for Levitate are completely developed by us with a professional approach to subtleties, from the selection of fibers to the selection of colors.
Levitate is a lot of work, many months of experiments, many hours of searching and difficult negotiations. Levitate is not just buying a piece of fabric and sewing a hammock, Levitate is about something more, about love for your work and about the desire to provide a truly cool Ukrainian product in an affordable price list.
We are very glad that we are lucky to take care of your holiday!
Levitate hammocks "fly away" to different corners of our planet, enveloping all lovers of hovering in weightlessness.
Feel this weightlessness too. And it will become a part of every journey for you!